Employee Spotlight Series
Cheshire Fitness Zone (CFZ) is dedicated to providing children and adolescents of all ages and abilities with therapeutic programs that help them to learn new skills they can use in life and grow in a supportive environment.
Our 3 main therapy areas include: physical therapy (PT), occupational therapy (OT) and speech therapy (ST) options to meet the specific needs of all families that walk through our doors.
We also take pride in employing a professional staff with many years of experience working with children and who find joy in the smiles of every child and family we treat.
In our new Employee Spotlight series, you'll meet some of these people and get to know more about their experience and what drives their passion.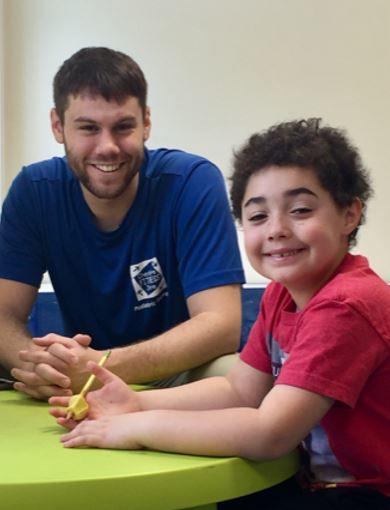 Meet Amanda Morgan, DPT. Amanda has been with Cheshire Fitness Zone since 2012 after completing her clinical rotation here.
For our first spotlight, we're talking to occupational therapist Cory Robertson. Cory has been with Cheshire Fitness Zone for four and half years and studied at Towson University in Maryland prior to joining the team.
Stay tuned for more Employee Spotlight features to get to know the staff at driving the results at Cheshire Fitness Zone.
Request An Appointment With Us Online Today