Pediatric Physical Therapy Services
We treat a variety of acute and chronic injuries and conditions
If you are looking for physical therapy for your child, then you've come to the right place.
Our physical therapists treat children and adolescents of all ages and abilities. We are skilled at treating children with both acute and chronic injuries and disabilities, such as sports injuries, orthopedic impairments, autism, cerebral palsy, JRA, and developmental delays. Common issues that our therapists treat include weak and tight muscles, joint laxity, poor balance, and poor coordination.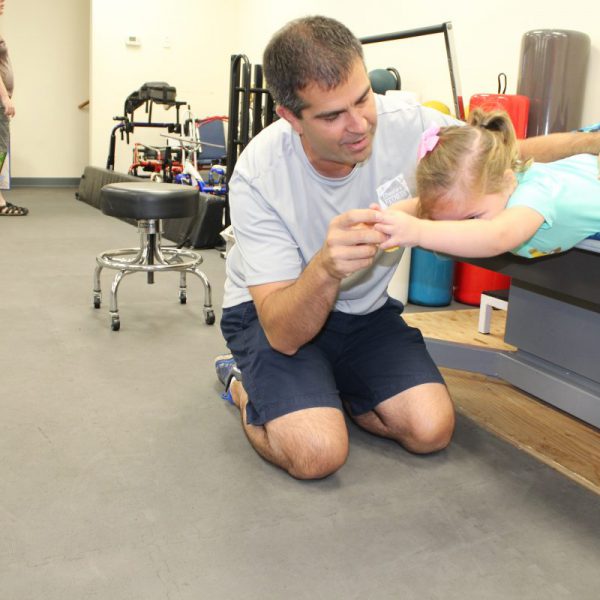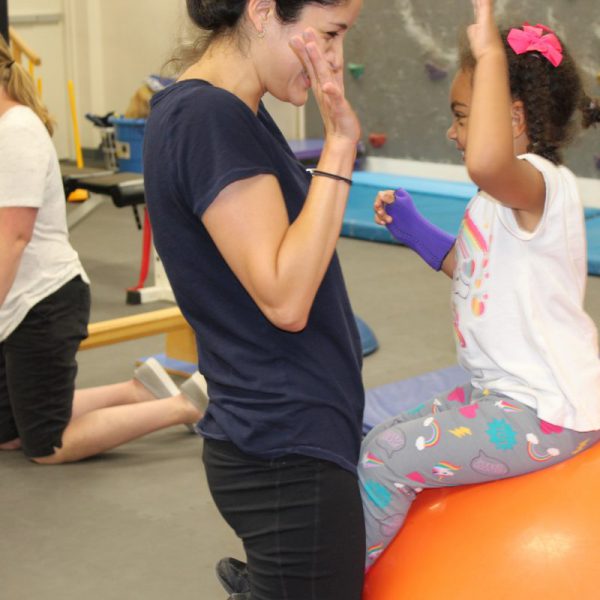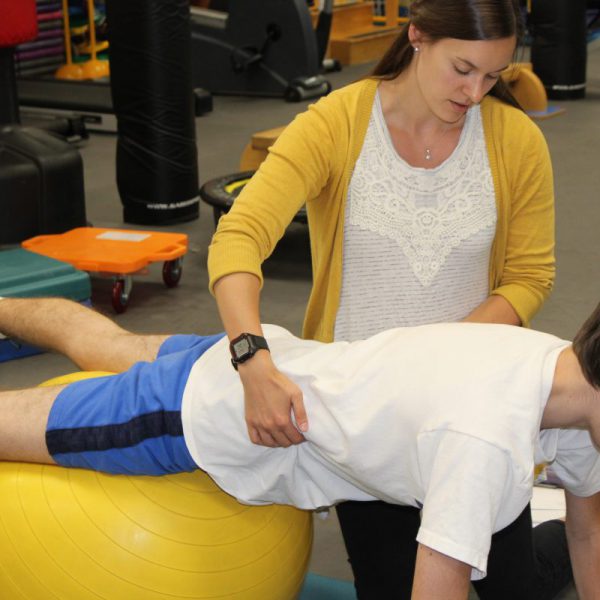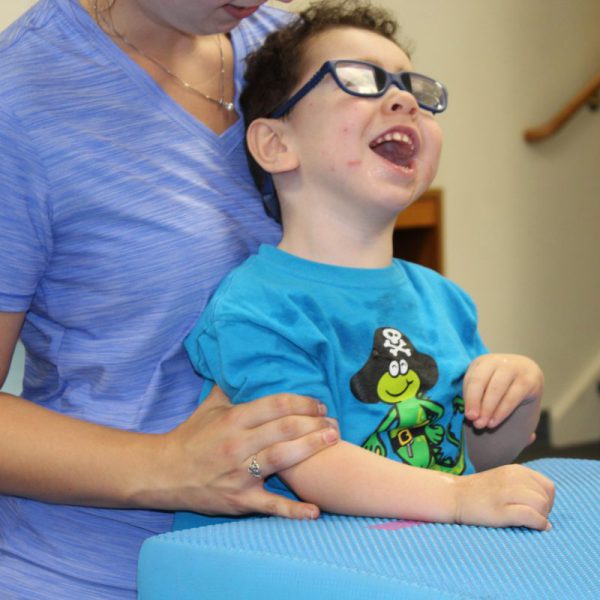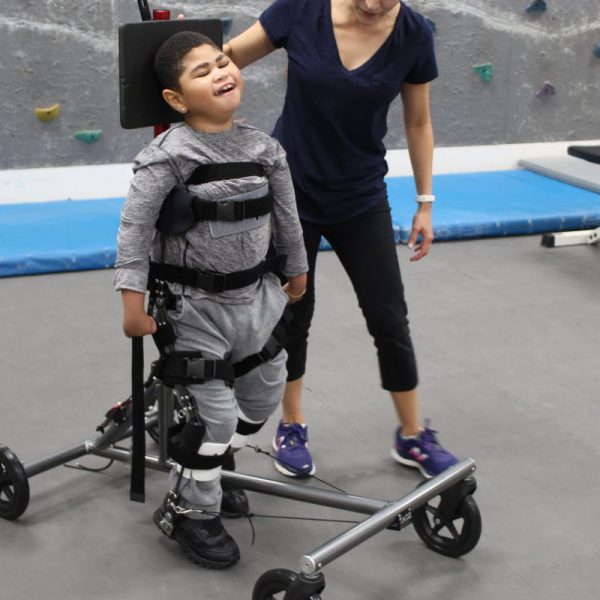 Conditions Treated with Physical Therapy
Click on any of the conditions below for more information about how our team of therapists at Orange Pediatric Therapy can help your child.  Don't see the condition you're looking for? Contact us to learn more.
Our specific pediatric physical therapy treatment programs are dependent upon your child's individual needs, but interventions and strategies used to elicit positive results can include the following.
A five star rating would not be enough for Cheshire Fitness Zone! From the first time I called to schedule my son's consult to now one year later, we are consistently greeted by the most caring and loving staff. My son goes to Cheshire Fitness Zone for oral motor/speech therapy and sees Miss Kim. When I say she is the best, she truly is! From day one she has put her heart and soul into my child's therapy. The strides my son has made in one year is amazing. Not only is Kim the nicest person ever, she is extremely knowledgeable in her field and is constantly thinking of new ways to improve my son's speech.
I am privileged to work with amazing children, wonderful families, skilled therapists, and professional staff each day at Cheshire Fitness Zone. We are a team working toward the best possible outcome for each unique child. I am so thankful to be a part of such a special place.
My family has been blessed with this amazing crew at Cheshire Fitness Zone for almost five years. My daughter started PT at six months of age when we discovered unexpected delays. The staff from day one has gone above and beyond to help my daughter to be where she is today. They are not only extremely knowledgeable in their individual fields, but make everyone who walks through their door feel welcome and cared for. After the past five years, I consider these individuals like family. They have taught me so many ways to help my daughter and also to strive for the best and prepare for her future. I would highly recommend Cheshire Fitness Zone to anyone who needs services for their children. We appreciate it more than you'll ever know.
Highly recommend. The warm, loving atmosphere sets the tone for these highly motivated therapists to do their thing. The office staff is top notch as well!!
Cheshire Fitness Zone has been wonderful. We have worked with many of the therapists for OT and PT and have had excellent experiences with all of them. They were very accommodating to our schedule. And even on a day where my son was not into working they are always able to get him to work. Their front office is very pleasant and are always smiling when we arrive. I have to bring my other son when we come and the therapists are always willing to include both of them on days where it is difficult waiting in the lobby.
We have been coming to Cheshire Fitness Zone for more than two years. The therapists are friendly, compassionate, and professional. Not only do they do a fabulous job with the therapy, but they also consider the individual behavioral needs for our son. They are caring while pushing him to achieve goals that at times he might feel he can do and he does. Thank you to Craig and the staff for all that you do!
My son has greatly benefited from OT and PT at Cheshire Fitness Zone. The therapists are so patient and knowledgeable. The facility is also very impressive and fun. We look forward to seeing our son progress as we continue therapy.
My twelve year old daughter has been seeing Craig since she was four years old and she loves coming to the 'gym.' I love that she refers to it as the 'gym' instead of therapy. She sees her therapy as a place where she works her body to become stronger and has fun. She is disappointed if therapy is canceled. The staff is wonderful and works to find the right fit with each child and therapist. They work across modalities and communicate with the school and her doctors. I am thankful to have Cheshire Fitness Zone in my daughter's life! Thank you!
We can't thank you enough. I don't think we would be where we are if it wasn't for your care, guidance, and support for Cole and us.
Cheshire Fitness Zone has been absolutely wonderful for my family. All of the staff and therapists treat the children with respect and truly care about their development. The therapists are always available to ask questions and are extremely knowledgeable. The front desk staff alway works to accommodate our schedule and are always friendly and kind. I always refer Cheshire Fitness Zone to other families who are looking for services for their children.
Request An Appointment With Us Online Today