In Person and Telehealth Visits Available
Orange Pediatric Therapy is open and accepting new and returning patients for in clinic visits and telehealth. Call us to schedule your appointment. Please click the button below for updates as we have them. We look forward to hearing from you.
Find out which location is best for you.
Send us an email and we'll get back to you.
Welcome To Orange Pediatric Therapy
Located in Orange, Connecticut, our facility has been designed specifically for children and adolescents of all ages and abilities. Please peruse our site to learn more about us, our therapy programs and services, experienced team, what to expect for new clients, insurances we accept, online forms, family resources, and simple process to request an appointment online, or contact us.
Cheshire Fitness Zone provides staff at our school that understands the role of related service providers in educational settings, meet the educationally related needs of the students, and communicate well with faculty, staff, and parents. They exhibit a high degree of professionalism and state of the art physical therapy.
My family has been blessed with this amazing crew at Cheshire Fitness Zone for almost five years. My daughter started PT at six months of age when we discovered unexpected delays. The staff from day one has gone above and beyond to help my daughter to be where she is today. They are not only extremely knowledgeable in their individual fields, but make everyone who walks through their door feel welcome and cared for. After the past five years, I consider these individuals like family. They have taught me so many ways to help my daughter and also to strive for the best and prepare for her future. I would highly recommend Cheshire Fitness Zone to anyone who needs services for their children. We appreciate it more than you'll ever know.
I am privileged to work with amazing children, wonderful families, skilled therapists, and professional staff each day at Cheshire Fitness Zone. We are a team working toward the best possible outcome for each unique child. I am so thankful to be a part of such a special place.
Cheshire Fitness Zone has been absolutely wonderful for my family. All of the staff and therapists treat the children with respect and truly care about their development. The therapists are always available to ask questions and are extremely knowledgeable. The front desk staff alway works to accommodate our schedule and are always friendly and kind. I always refer Cheshire Fitness Zone to other families who are looking for services for their children.
Both of our sons have participated in physical, occupational, and speech therapy at Cheshire Fitness Zone. We make the forty minute trek to Cheshire three times per week because the therapists are like none other we have encountered. Our sons (4 and 5 years old) have received therapy since birth and I was so pleased to have found Cheshire Fitness Zone. Both of my kids have been challenged and nurtured by the therapists. They are so amazing with the kids and I am thankful for their dedication.
The physical therapists at Cheshire Fitness Zone are warm, caring individuals. They have worked with my daughter for about a year and a half now and she has made tremendous progress building her core strength, coordination, balance, and overall strengthening. I recommend them highly.
Cheshire Fitness Zone has been wonderful. We have worked with many of the therapists for OT and PT and have had excellent experiences with all of them. They were very accommodating to our schedule. And even on a day where my son was not into working they are always able to get him to work. Their front office is very pleasant and are always smiling when we arrive. I have to bring my other son when we come and the therapists are always willing to include both of them on days where it is difficult waiting in the lobby.
I am so happy we came to Cheshire Fitness Zone. My daughter injured her hip figure skating. Another physical therapist diagnosed and treated her incorrectly. Luckily when we came to Cheshire Fitness Zone and saw Craig he discovered her injury was something else and much more of a serious injury. In fact, we were referred to a Pedi orthopedist who concluded with Craig's diagnosis. The orthopedist said it was a good find, very difficult to catch, and often missed. My daughter had surgery and is now recovering and seeing Craig for rehab. She is almost done and doing well. Highly recommended Cheshire Fitness Zone.
Thank you for teaching me everything I know about OT and sensory diets. You go above and beyond for our students and we really appreciate all that you have given us.
Highly recommend. The warm, loving atmosphere sets the tone for these highly motivated therapists to do their thing. The office staff is top notch as well!!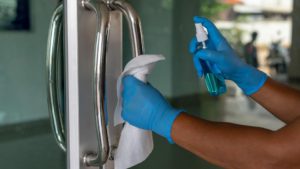 We hope everyone is well and staying safe. During this pandemic, we have been providing teletherapy services. These are scheduled visits with your physical, occupational,
Read More »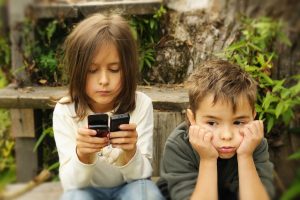 Our monthly newsletter will include anything from tips, tricks, upcoming events, employee spotlights or OT, PT and ST news! If you have not seen our
Read More »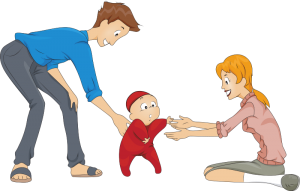 The Hanen Program for Parents of Children with Language Delays It Takes Two to Talk Program is an evidence-based, effective program, known around the world
Read More »
Request An Appointment With Us Online Today